Saturday, 2 January, 2016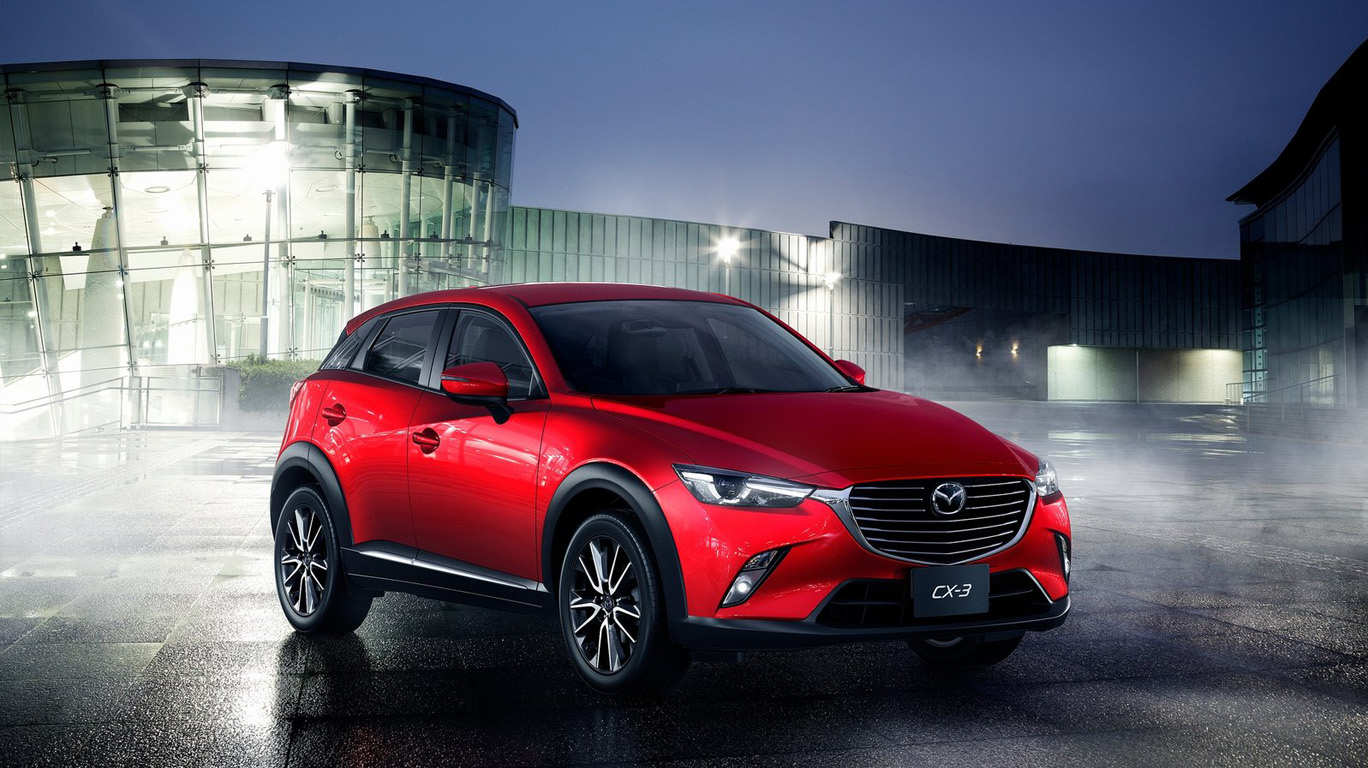 Enthusiasts of the Mazda brand will now be able to buy into the fastest growing segment of the industry, one that is driven by a very trendy and likeable model - the Freestyle Crossover. Crossovers deliver the driveability of sedans with the versatility and rugged, sporty image of SUVs. The all-new Mazda CX-3 Crossover brings all of these features in a smart and technologically-advanced package that looks set to steal the hearts of many.
The CX-3 is a scaled down version of Mazda's best-selling CX-5, delivering uncompromising versatility with, a punchy 154-horsepower, 2.0-litre SKYACTIV-G engine. The fifth model in Mazda's line-up of new-generation vehicles to feature the full suite of the design, the CX-3 adopts the KODO — Soul of Motion design language and full range of SKYACTIV TECHNOLOGY.
The new CX-3 Freestyle Crossover SUV was developed to "Create the standard for the next era." It is a vehicle designed to meet the needs of a new generation of car buyers, supporting creative and adventurous lifestyles. More than merely power and speed, the CX-3 is about delivering ease of handling on city streets, reassuring confidence on the highway and in particular, faithful response when negotiating curving roads.
The CX-3 is stylishly distinctive, yet retains the strong Mazda look. It is a vehicle that carries itself with style, with a long hood, short overhangs, large wheels and a slim cabin, presenting proportions that lend themselves to a sense of strength and vitality, conveying a sense of motion even when standing still.
Class leading features include the i-STOP and the MZD CONNECT, the connectivity system equipped with the Human-Machine Interface (HMI), which pursues safety as its top priority. The CX-3 also comes with the Active Driving Display, the first head-up display in its class, just like the Mazda2.
SKYACTIV Technology, which first emerged in the year 2011, is the embodiment of Mazda. It is the revolutionary technology that defies convention to produce cars that are energy saving and environmental friendly without compromising driving performance.
Mazda is confident that this latest addition to its family will go on to be a core model, bringing the brand into the hearts of a new generation of discerning car buyers. Even more so with stress free ownership "3+3 Years Free Warranty and Maintenance" Programme, of which CX-3 owners will be able to enjoy.
The Mazda CX-3 comes with sun roof and 18 inch sports rim as well. It will be available in 5 colour choices; Soul Red Metallic, Crystal White Pearl, Jet Black, Meteor Gray and Deep Crystal Blue.